Uniting the people & processes that impact cashflow & customer experience

The only AI-driven platform for all your O2C needs
To maximize profitability and thrive in a rapidly changing business environment, organizations need to elevate their customer experience all along the order-to-cash (O2C) cycle and accelerate cash collection and revenue recognition.
Esker's Order-to-Cash suite helps achieve this by automating and connecting siloed processes — providing speed, fluidity and end-to-end visibility across the entire O2C cycle. Powered by the latest in AI technology, businesses can leverage O2C benefits to facilitate positive-sum growth for every stakeholder.
Esker's Customer Service solution suite

Free up your Customer Service team to provide more meaningful, timely interactions by automating menial tasks with AI-powered technologies.

Esker's Accounts Receivable solution suite

Accelerate cash collection and revenue recognition throughout the I2C cycle using collaborative tools, AI assistance and data-driven insights.

"Faster cash collection. Empowered staff. Happier customers. When it came time to raise the bar on performance and growth goals, Palmer Holland automated multiple order-to-cash processes with Esker.″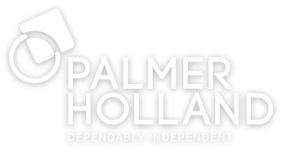 Artificial intelligence
Technology that powers your most essential O2C processes
Esker's Order-to-Cash suite features solutions that are supported by Esker Synergy AI, a set of powerful AI technologies designed to enhance the user experience and drive speed and efficiency in daily tasks such as retrieving documents, processing orders and checking customer credit.
AI in Accounts Receivable >
Enhancing your customer experience from A to Z
The outcome of every interaction makes up the larger customer experience (CX) — arguably the most important competitive advantage today's companies can offer. That's why Esker's Order-to-Cash suite offers a truly comprehensive solution for improving CX, featuring:
Faster processing times within Customer Service & AR
More efficient credit & collections
Better management of customer messages & inquiries
Shared KPIs & dashboards to make informed decisions
A dedicated end-to-end customer portal for all O2C content (orders, invoices & associated documents: inquiries, confirmations, statements, payments, etc.)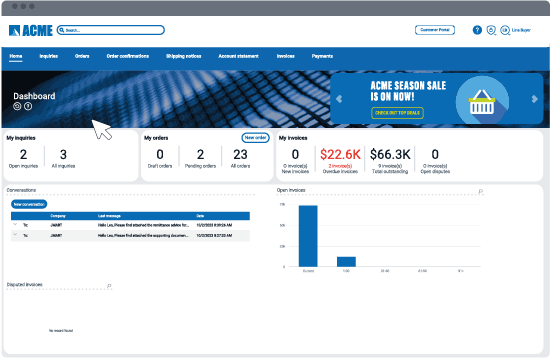 Why choose Esker?
If improving cashflow and CX was easy, every business would do it. Fortunately, unlike other platforms that only tackle part of the process, Esker's unique positioning allows you to go digital from the very beginning to the end of the O2C process with a single vendor.
Unite your people & processes

Automate manual tasks, eliminate errors and speed up procurement activities by reducing the time and effort required to manage procurement and payable processes.

Improve global speed & accuracy

Whether it's ensuring precision and recall in data extraction or overcoming order and invoice "portal fatigue," Esker's cutting edge AI and RPA technology helps you turn daily transactional activities into value-added business gains.
Streamline payment & cashflow

Esker's cloud-based O2C platform helps companies get paid faster by improving each step of the O2C cycle. Beyond collections and invoice delivery, Esker addresses the order-taking delays or errors that can impact cash collection and cashflow.

Create new revenue opportunities

Simply put, Esker's O2C solutions make it easier for customers to conduct business with you. This type of end-to-end efficiency opens the door to new revenue opportunities that would have otherwise have been missed.
You're in good company. Explore some of the other companies and AP leaders that have benefited from automating their processes with Esker.