Collections Management Software
Bringing real efficiency to your cash collection process

Collections management
made easy
Struggling to ensure cash is collected on time and in accordance with your collection strategy? Optimise your process with Esker Collections Management! Powered by AI-driven payment predictions and recommendations as well as collaborative tools, Esker's solution enables both AR managers and collection specialists to work more effectively, resulting in:
Greater efficiency throughout the entire collections process
Increased visibility on incoming cash & collections performance
Improved experience for both team members & customers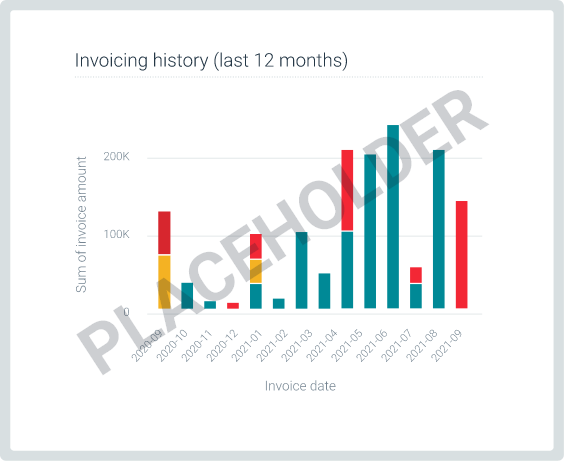 "Esker has improved our day to day lives. It's very intuitive and it has been really easy for our credit controllers to pick up and understand how to use it."

3 steps to faster cash collection
The most efficient collections process is adapted to your organisation, customers and unique needs. That's why Esker Collections Management allows you to configure your own strategy and automate tasks from there, while further enhancing your strategy with Esker Synergy AI's predictable insights and suggestions.
Configure your strategy

Do so according to your organisation's needs and customer profiles to ensure compliance with your collection policy and adjust it anytime.

Multiple levels of customisation
Unlimited collection groups & strategies
Diversified strategy with multiple collections methods
Configurable timing to start, repeat or stop actions

Automate & secure your collections management process

Esker Collections Management automates low-value collections tasks, freeing up your team to focus on risky customers or higher-value tasks.

Automated delivery of payment reminders & account statements
Prioritised collection calls needed list
Customisable to-do list

Get a boost from AI!

Esker Synergy AI analyses customer payment behavior to estimate the risk of payment default and help reprioritise collection efforts accordingly.

Payment prediction on each invoice
Customer risk level based on current vs. past payment behavior
Reprioritisation of collection calls listing based on risk level & expected payments
Be more decisive using predictable insights & actionable data
Esker Collections Management is designed to give you 100% visibility into your receivables situation so you can make the right decisions for your business quickly and confidently.
Performance dashboard

Set goals & keep an eye on real-time collections metrics by entity, collector, sales rep & more (e.g., DSO, CEI, reasons for late payment or dispute).

Collections forecast

Get greater visibility on expected payments within the next 30/60 days with Esker Synergy AI & better adjust your strategies & forecasting.
Projected activities

Assess the impact of your strategy on your team's effort with a predicted 7-day workload based on payment predictions & additional data.

Customisable reports

Create the reports you need to monitor your aging balance, follow up on disputes or risky customers & automatically share those reports with stakeholders to extend the cash culture through your organisation.
Collaborative tools that benefit everyone
Collections management can't rely on the AR team's shoulders alone. That's why it's critical to facilitate interactions between team members, customers, other departments and the IT ecosystem (CRM, ERP, third-party applications, etc.). Esker Collections Management supports such collaboration and keeps the AR department connected internally and externally thanks to:
CRM-like solution

Centralise all post-sale information into a single place, share internal notes, etc.

Advanced messaging

Quickly process & reply to common customer requests thanks to advanced messaging options supported by natural language processing (NLP).
Customer portal

Ease communication with customers & provide them with the documents & information needed (invoices, supporting documents, account statements) + online payment facilities.

API integration with Salesforce

By sharing collection notes instantaneously with the sales team's main tool, it ensures your team is up-to-date with customers' receivables situations & the latest collections activity & notes, resulting in better business decisions & customer relationships.
Task & workflows

Facilitate & speed up disputes & invoice-related issues resolution.
Benefit from an integrated suite to optimise your invoice-to-cash process
Esker offers a comprehensive Accounts Receivable solution suite that automates and connects every step of the invoice-to-cash process. By instantaneously applying additional insights from other Esker solutions, your collections process benefits from even greater efficiency.     
Utilise credit risk management to drive your collections strategy (by leveraging Esker Credit Management)
Get real-time updates when a payment comes in (by leveraging Esker Cash Application)
Ensure invoices have been received before contacting a customer (by leveraging Esker Invoice Delivery)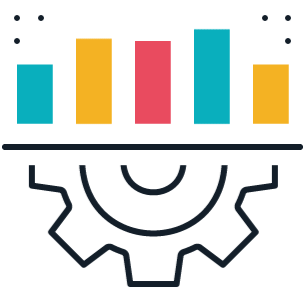 Submitted by

Michelle Foong

on Wed, 07/14/2021 - 21:55

English, Singapour

Description:

To achieve a best-in-class credit & collections process

External URL:

https://quitpaper.esker.com/AS-5-strategies-for-achieving-best-in-class-credit-collections-process.html

Preview Image:

Submitted by

Michelle Foong

on Wed, 08/17/2022 - 23:08

English, Singapour

Description:

To Inject a Sustainable Cash Flow Management Culture Within Your Organisation

External URL:

https://quitpaper.esker.com/AS-3_Quick_Steps_Inject_Sustainable_Cash_Flow.html

Preview Image:

Submitted by

Michelle Foong

on Thu, 12/01/2022 - 11:16

English, Singapour

Description:

Want to improve global AR performance?

External URL:

https://quitpaper.esker.com/AS-5-KPI-AR-Should-Track.html

Preview Image:
You're in good company. Explore some of the other companies and AP leaders that have benefited from automating their processes with Esker.