Robotic Process Automation (RPA) refers to software that can be easily programmed to do routine, repetitive human tasks quickly, accurately and tirelessly. Relying on structured data, RPA automates workflows or clerical processes by emulating human interaction within a graphical user interface (GUI) — helping businesses:
Reduce overall costs & process redundancies

Facilitate business security & scalability

Improve speed & quality in data management

Free up staff time to perform more strategic, value-added activities

Ease the replication of tasks & processes across multiple locations & business units

Empower employees to be more productive & professionally fulfilled
GOING BEYOND RPA WITH ESKER'S AI ENGINE
Although both deal with automation, RPA and AI are not one and the same. RPA doesn't "learn" on its own and only works with structured data, whereas the AI technologies built into Esker's AI Engine can automatically adapt based on user's behaviour.
Combined with RPA, machine learning and deep learning help bring automation to a whole new level!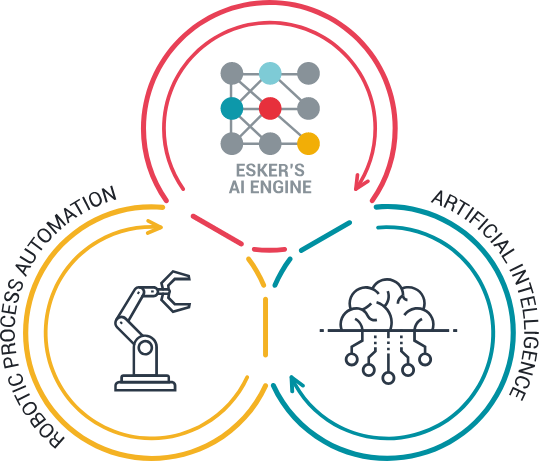 "For any company operating with paper-based and manual processes, I strongly suggest they implement a system like Esker. It brings huge improvements, drives efficiency in the enterprise, and just makes it so much easier to do business."​
Worldwide AP Process Owner │ Maxim Integrated
The brains behind our solutions
Learn about benefits of Esker's RPA an AI-driven solutions and how leading organizations are using the technology to increase customer, supplier and employee satisfaction.
Order-to-cash
Esker's O2C solution addresses the manual gaps within the O2C cycle that inhibit processing speed, transparency and customer satisfaction in processes such as order management and accounts receivable.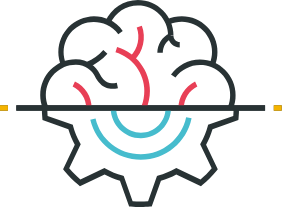 ​
Procure-to-pay
From receipt of goods to the creation of an accounting book entry, Esker's P2P solution enables businesses to automate every phase of the P2P cycle and positively transform the way they purchase, book and pay.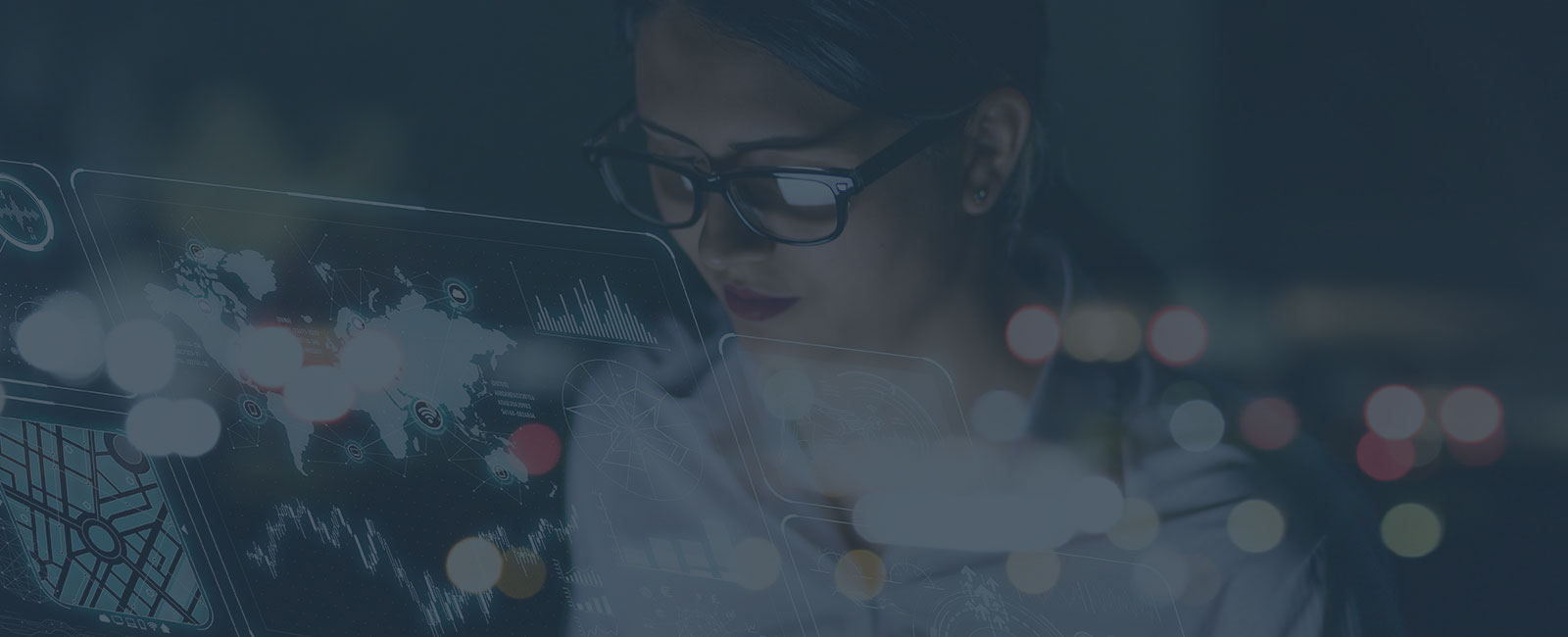 ADVANTAGES OF RPA WITH PORTALS
Posting and retrieving orders, invoices and associated data to and from a portal is often a cumbersome and costly process. Fortunately, with Esker's RPA functionality, bots can automate the data exchange between the internal ERP system and the external portals. Businesses who utilise Esker's RPA tools in their portal environments can expect to:
Eliminate time-consuming navigation in and out of portals
Remove manual data entry, improve accuracy & improve staff productivity
Avoid portal fatigue thanks to bots, who, once programmed, will automatically upload or retrieve order and invoice content
Boost employee morale & repurpose staff for more proactive tasks
You're in good company. Explore some of the other companies and AP leaders that have benefited from automating their processes with Esker.